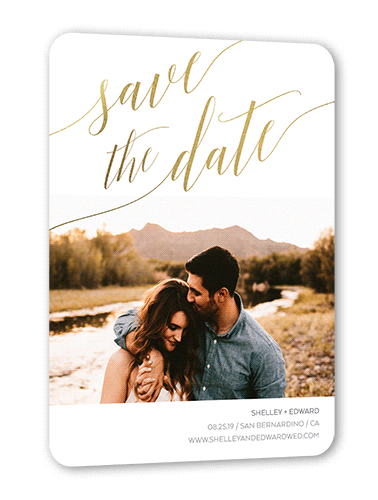 Do we have to send a
save-the-date
?
You don't have to
send cards, magnets
or
postcards
, however if you'd like as many of your invitees as possible to attend your wedding, then you should let them know the date as soon as you can. You can also do this with an e-save-the-date or email. Any way you do it, just let your guests know your date as soon as you've booked the venue so as many as possible can come. This also gives the most amount of time for out of towners.
Do we have to send save-the-dates to everyone?
Okay, so you've decided to send out STDs (and no, not that kind). If you have an extremely tight budget, then you may want to skip those guests that you talk to on a regular basis such as siblings and close friends. However, save the date cards aren't that expensive so if you can spare the extra $50, then send them to all of your guests. It'll start to get everyone excited for the upcoming festivities.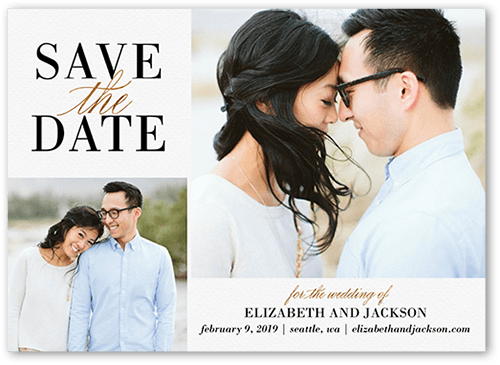 Who do we address the save the dates to?
You should address the save-the-dates to the people who you intend on inviting to the wedding. So if you plan on just inviting your cousin and her husband and not their 8 children, then make sure to be clear on the save-the-date and not include the names of the children or "and family". If you have friends that are in relationships with someone whom you don't really know (and wouldn't be invited on their own), then you can just address the save-the-date to your friend and you can add the name of the +1 to the actual invitation if they are still together. Note: you can always add invitees when you send out your invitations but it would be difficult to remove invitees who you've sent a save the date to.
How do we address save the dates?
Save the dates are generally not too formal, however if you've picked a more formal design and/or you'll be throwing a very formal affair, then addressing them in a formal way is the way to go. For your reference, formal would look something like this: Mr. and Mrs. Michael Jones. Informal addressing would look something like this: Michael and Laura Jones.
Note:
Some of your older guests may appreciate a more formal use of their names than your friends, so you may want to address your grandparents cards different then how you address you best friends'.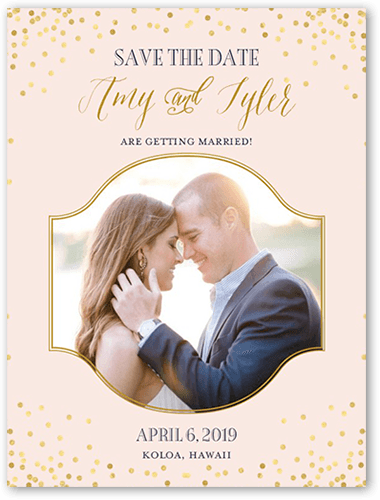 What if we change the wedding location or date?
This shouldn't be an issue as save-the-dates should be sent out after you have booked (and likely put a deposit down) on a venue and date. However, if it happens, you can inform your guests of the change over the phone or just when you send out the actual wedding invitation.
Does the bride or groom's name go first on a save the date?
Normally wedding related stationary has bride's name first, however they are generally informal so you don't have to be too picky about it. One note, is that if you're sending
photo save the dates
, then I'd suggest that you match the order of the names to the order of the photo (example: if the groom is on the left, then put his name first). It just makes more sense visually.