If you're looking for some cute do-it-yourself save the date ideas, then you should check out these amazing ideas for inspiration: DIY Save the Dates.
However, if your looking for something that is awesome, yet won't take hours of your time to put together, then check out these super cute save the date cards below:
Designed to look just like a match book, very cute and original idea for save the date cards.
The Perfect Match Save The Date
You can never go wrong with a great photo of you and your fiance with a great font.
If you have just so many cute photos you can't decide on just one, consider this multiple photo option with a chalkboard background.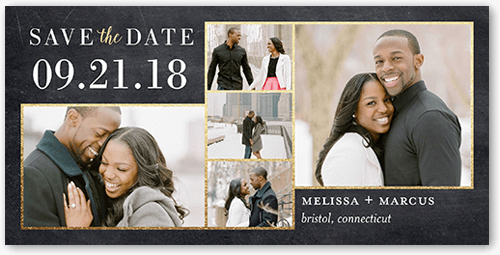 Found Each Other Save The Date
Another simple but oh so cute letterpress option
Tell your story with these creative save the date cards from Shutterfly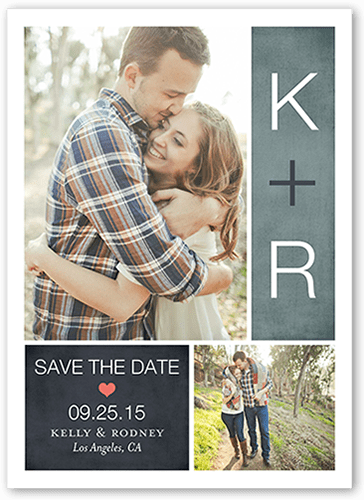 Be There Save The Date