If you're heading off to a tropical destination for your big day, you'll need just the right save the dates to get your guests excited. Here's 12 of our favorite beach themed save the dates with plenty of styles to choose from, casual, formal, cute, or rustic.
We love the simple, laid back feel of this beach save the date
Adventure Awaits Save The Date
Heading off to a destination wedding, we love this vintage travel poster inspired one to prep your guests for the trip.
For a totally memorable save the date, how about sending your guests a message in a bottle? We love this tropical resort bottle invitation.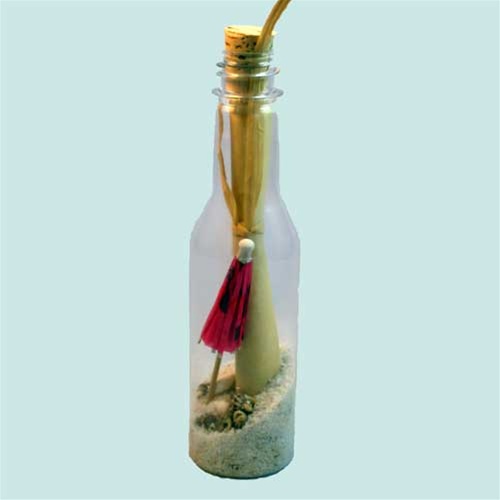 Tropical Resort Bottle Invitation
Get your guests excited about joining you on your destination beach wedding with this super cute save the date.
A ticket to paradise inspired save the date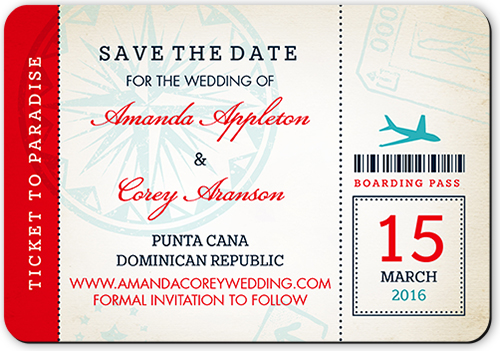 Ticket To Paradise Save The Date
Passport themed save the date, very cute idea with space for a great photo of the happy couple.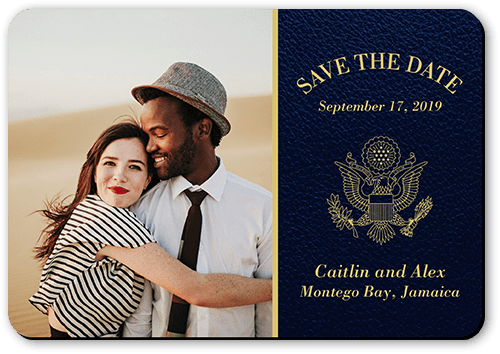 Passionate Passport Save The Date
If you're looking for a classic beach save the date, this one would be a great choice
Sidewalk Love Save The Date Cards
Great font and cartoons in this beach save the date perfect for the casual flip flop wearing vacation feel.
Similar look and feel to our first choice, but we just love the full image background especially if you have a great photo with the ocean or lake in the background.
Here's a great beach save the date with a retro feel. It'll really get your guests in the mood for a beach party as soon as they see it
Similar retro vintage feel as the last image, but this one has more of a soothing beach vibe.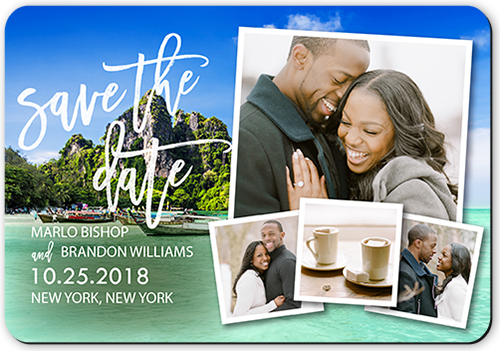 Destined To Be Save The Date